Home
Site Stuff
Interviews
Fellowship of the Ring
The Two Towers
Return of the King
My Graphics
Gift/Other peoples Graphics
Links

Owner:
AlatariŽl Tťlrunya
HTML and Site by:
AlatariŽl,
helped by good friend
Ororuthiel
Opened:
1st January 2005 at 7:00 pm
MAE GOVANNEN! Welcome to the....


PELENNOR AWARDS

This is the awards site of Pf:We where we hand out awards to the best of the best and no less. If you don't know me personally, Email me your site name, URL, 100x30 link button, and award you'd like to recieve and i'll chect it out!

Awards you can get are as follows:

Best General
Best layout
Best Graphics
Best Movie site
Best Junior site
Best Senior site
Most interactive/user friendly
Best Splash/welcoming page
Most devoted/Best Webmaster/mistress
Best Gallery
Best Media
Most Accessable
and....

'THE PELENNOR AWARD' - our favorite/ most deserving site.

Now, onto the awards :: this months awardees are:

The Pelennor Award goes to: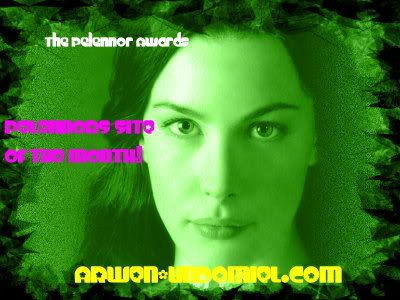 For being such an amazing site where i spend most of my time and for just being so... wonderful. Go there, and see.

Best Graphics and best layout go to: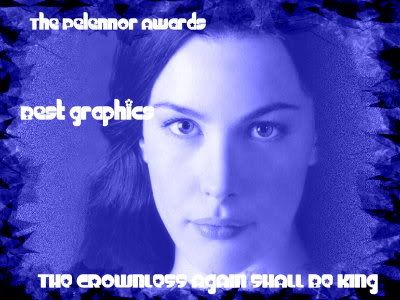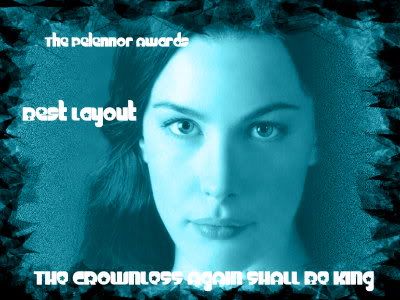 I love Oro's sites.. and i had to give her best layout since its the same one i use, and i had to give her best graphics because..they are.

Best Site Name goes to: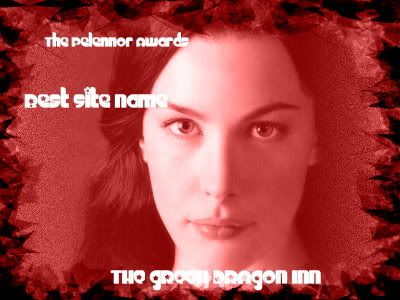 Soldier of Rohans site gets this...l you've got to love 'The Green Dragon Inn'.

Most Accessible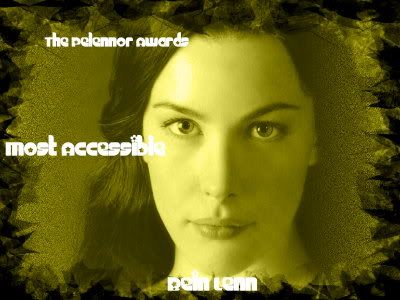 Many people wonder what 'most accesible' means... well basically 'easiest to use' but in this case i mean the information is well placed. Anyway, congrats NA.

Best Media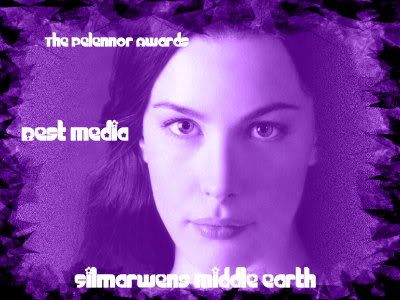 I had to give her this, because shes the artist, and i had no other award to put it under. Anyway, i love Silm's art, go check it out already!